Lady Un-lesh-ed: @LadyLeshurr's  new mixtape  'Lil Bit Of Lesh' gets 3000 downloads in 2 hours. 
Pint-sized Brummie lyricist Lady Leshurr has sent Twitter into a frenzy with the release of her new mixtape, 'Lil Bit Of Lesh'.
Dear #TeamLeshurr, Here it is!! My BRAND NEW MIXTAPE #LilBitOfLesh!!! 🔥🔥🔥🔥🔥🔥🔥🔥🔥🔥🔥 http://t.co/iyQnlZC8SZ RETWEET!!!!!

— #LBOL OUT NOW!!!!!!! (@LadyLeshurr) March 31, 2014
The mixtape went live at Approximately 11:00pm March 31,  available exclusively from mixtape site hoodtapes.co.uk. At 1:16am April 1, (as can be seen from the image below) Lady Leshurr had received confirmation that her mixtape already had 3000 downloads.
3000 downloads in 2 hours? MAD TING. Thankyou for everyone's support it means SO MUCH to me #LilBitOfLeshOutNOW 🔥🔥🔥 pic.twitter.com/Yzs6ffWGz7

— #LBOL OUT NOW!!!!!!! (@LadyLeshurr) April 1, 2014
Following signing a publishing deal with EMI, the midlands-based wordsmith has been hard at wok putting out music through her own label Gutter Strut, releasing her latest EP, 'Mona Leshurr', on September 3, 2013 via  iTunes.
Leshurr has made a name for herself with her ability to spray rapid-rhymes dropping some of most memorable and respected freestyles, namely her F64 which she includes on the mixtape for all her fans.
CLICK ON THE COVER TO DOWNLOAD LADY LESHURR'S 'LIL BIT OF FLESH' MIXTAPE.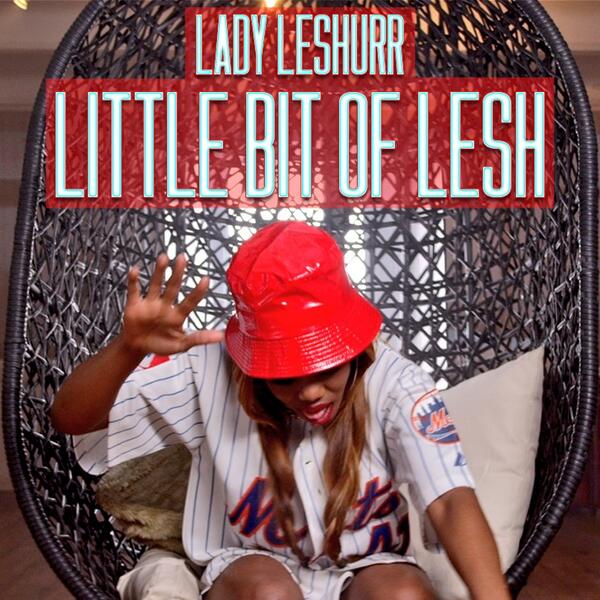 Tracklist

Lil Bit Of Lesh Intro
Chase The Dream
Partition Freestyle
Lil Bit Of Lesh Ft Mc Neat
Sound Of Da Lesh Skit
F64
Backstreet
Huaraches
Been A Long Time Enit?
The Worst
Emotions
Bad For Me Ft Igniterr
All Or Nothing Ft Fly Boy E
Penny Cake
Twitter:
@LadyLeshurr