Pre-orders push Blade Brown's (@BladeMusic) -'Bags & Boxes 3' to No #6 on iTunes Hip-Hop/Rap chart
Brixton Rapper Blade Brown's highly anticipated 'Bags and Boxes 3' was made available for pre-order on iTunes last week, and has shot to No #6 on the iTunes Hip-Hop /Rap Chart.
It has  taken over Lord Of The Mics VI to become this weeks  (w/c 12th October 2014) No. #1 album on the BritHopTV compiled UK / Grime / Urban iTunes Album chart. The 23 -track – project is  due for official release on October 31, and features a host of UK Rap an Grime's favourite names such as; Skepta, Youngs Teflon, J Spades, Skrapz, GFrSh and many more.
To get people ready for the release of the third installment of his 'Bags and Boxes' series, Blade Brown recently dropped the remix to his track 'Showtime Ft J Spades, and Youngs Teflon', and most recently the video for his track  'Money Songs'
CLICK ON THE COVER TO PRE ORDER  BLADE BROWN'S – 'BAGS AND BOXES 3' ALBUM.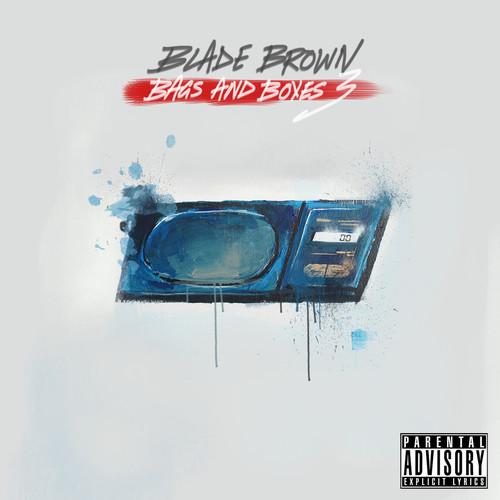 12th October 2014
w/c 6th October 2014