MTV launches its 'Best Of The Best UK MC list 2013'
MTV have announced the launch of their 'Best of The Best UK MC list 2013'. The format was taken from their American cousins, which involves a number of key industry movers and shakers coming together to compile a list of the hottest MCs.
In its first year in the UK, the list caused a bit of controversy with many questioning how the it was put together, most notably Grime MC Ghetts, (formerly Ghetto) who took exception to not being included on the list, and voiced his opinion via the track "Who's on the panel?".
Ghetts' partner in rhyme and fellow movement member, Wretch 32, has reigned supreme, taking the top spot twice over the last two years. This year they are doing things a little different and have selected 40 MCs, and are asking the general public to help whittle the list down to 10, then the MTV insiders, rank the MCs 10 – 2, and decide who tops the list.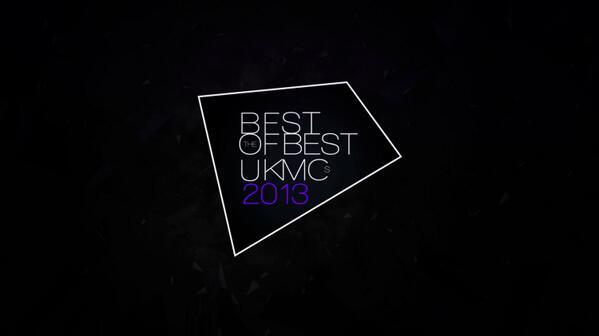 How do you get involved?
We're putting 40 of the best MCs this year up for the public vote and asking you to tweet us @mtvwrap with the hashtag #MTVBOTB followed by the name of the MC you are voting for. So if wanted to vote for Giggs you'd tweet:
E.g. "@mtvwrapup #MTVBOTB Giggs"
Your votes should be based on the following criteria:
BUZZ – street acclaim, press critique, spin off successes, mix tape hype.
CHARISMA – swag, personality, image.
MAINSTREAM RADAR – Is the mainstream talking about this artist, Radio 1, MTV, magazines, online, featured appearances with prominent artists etc.
MC ABILITY – flow, dexterity, song writing skills, uniqueness.
You can vote as many times as you like but voting closes 5pm on Thursday February 20 so get your votes in quickly! Remember these votes determine the final unordered ten, soon after MTV will arrange those MCs from ten to the all-important number one.
This year's Top 40 Best Of The Best UK MCs contenders are:
Wretch 32
Krept & Konan
Big Narstie
Tinie Tempah
Dappy
Giggs
Sneakbo
Scrufizzer
Dizzee Rascal
J Spades
Young Spray
Nines
Ghetts
DVS
Mic Righteous
Fekky
Skepta
G Frsh
Chip
Cashtastic
Black The Ripper
Blade
Yungen
Kano
Lethal B
No-Lay
Scorcher
JME
Paigey Cakey
Joe Black
Wiley
Squeeks
Mike GLC
Mikill Pane
K Koke
Youngs Teflon
Sho Shallow & Ard Adz
Political Peak
Dru Blu
P Money